How would you use $150,000 to build worker power?

Nine Innovation Fund applicants provided outstanding answers to the question above and moved on to become our 2019 Innovation Fund Finalists. The winners, selected in the coming weeks, will receive $150,000 to test their solution, strategic advice from industry experts, and access to capacity builders when relevant.

The Workers Lab has supported more than 20 innovative projects through our signature program, The Innovation Fund. Our 2019 finalists, selected from hundreds of applications, reflect some of the most powerful ideas we've seen to date. In addition to leveraging technology to build worker power, our finalists seek to improve conditions for:
Workers in the construction industry
Gig workers
Formerly incarcerated people
Worker-owned businesses
Workers in the dairy industry
Working parents
Centro de Trabajadores Unidos en la Lucha (CTUL) (Minnesota)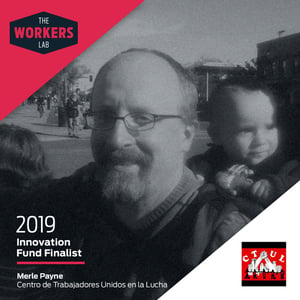 Minnesota's recent construction boom generated massive profits for developers and their financiers - on the backs of subcontracted workers. Unsafe conditions, identity-based harassment, wage theft and payroll fraud are just a few of the ways workers have been mistreated.

CTUL is a worker-led organization where workers organize, educate, and empower each other. To prevent worker abuse and exploitation in the construction industry, CTUL recently created the Building Dignity and Respect Standards Council (BDC). This program aims to "raise the floor" in the construction industry by building relationships with developers, trade unions and end-users of major real estate projects and implement worker-driven standards for safety and pay.
CO-OP Dayton (Ohio)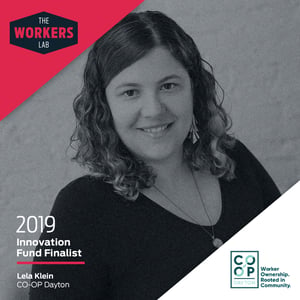 Tens of thousands of high-wage jobs have disappeared from Dayton, Ohio. As manufacturers moved abroad, the average income plummeted. Before long, grocery stores and hospitals closed, leaving many Dayton residents with low-wage jobs and fewer essential services.
The high vacancy rate and low cost of property ownership is an opportunity for Dayton to try something new: establish businesses that help families meet their needs and create good jobs. Co-op Dayton, a non-profit organization, supports workers who are frustrated with the old ways and open to creating community and worker-owned businesses. By bringing local residents together to pool resources, business cooperatives create a local economy that works for all.
Drive Change (New York)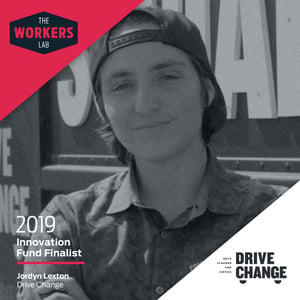 Drive Change's Hospitality for Social Justice (HSJ) program works to solve two major problems:
High rates of unemployment and recidivism among formerly incarcerated young adults
High attrition among workers in the hospitality sector
Through the HSJ initiative, Drive Change helps young people impacted by the justice system gain work experience and find long term employment. Formerly incarcerated young adults spend two months learning culinary arts as part of a full-time, paid fellowship. Managers from partner restaurants complete workplace culture training at Drive Change focused before they are allowed to recruit HSJ Fellows as employees.
Migrant Justice / Justicia Migrante (Vermont)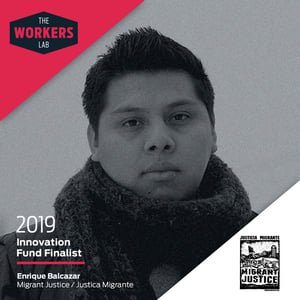 When corporations pressure dairy farms to produce more on slimmer margins, dairy farm workers must work longer hours in unsafe working conditions while living in substandard housing. Migrant Justice / Justicia Migrante's Milk with Dignity program seeks to improve dairy workers' lives by creating enforceable standards for worker safety and housing.

Migrant Justice / Justicia Migrante enlists dairy companies to sign legally-binding agreements committing to source from farms that enroll in Milk with Dignity. Farms must comply with a Code of Conduct that includes worker-defined wages, schedules, housing, health and safety standards, and protection against harassment, discrimination and retaliation.

Migrant Justice also educates dairy workers on their rights and provides access to a complaint line. An independent monitoring body investigates and resolves their complaints.
New Deal Home Improvement (New York)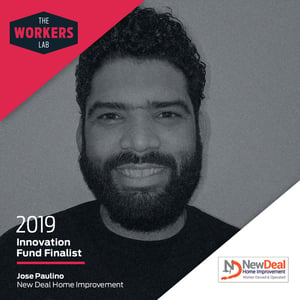 Any Green New Deal will provide economic opportunities for construction or remodeling businesses, but not necessarily workers. These industries are engaged in a constant race to the bottom for worker pay and safety standards.
New Deal Home Improvement Cooperative is a network of sustainable, worker-owned construction and remodeling companies. Using the cooperative business model, small and new construction companies can compete against established businesses by collaborating - sharing back-office systems, work referrals, a tool lending library, etc.
Pro Bono Net/Immigration Advocates Network (New York)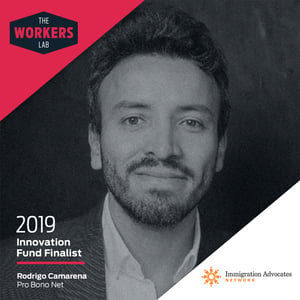 Wage theft is a national epidemic estimated at $50 billion annually. In New York alone, wage theft impacts 2.1 million workers, exceeding $3 billion annually. Women, immigrants and workers from South and Central America are some of the primary victims. Immigration Advocates Network (IAN), a program of Pro Bono Net, creates digital tools to empower workers and advocates to seek justice and restore wages.
IAN and Make the Road New York developed ¡Reclamo! A digital legal tool designed to:
Educate workers
Self-screen for wage theft
Automate filing of wage theft claims by answering simple plain-language questions (like TurboTax)
Empower workers and organizers to identify patterns among employers and opportunities for organizing/systemic reform
Wiggle Room (National)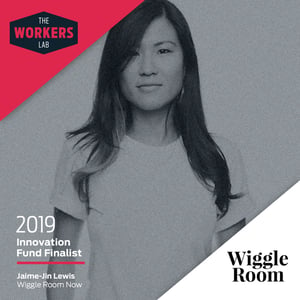 Working parents in low-wage jobs frequently have their lives thrown into chaos when they are asked to pick up a shift on short notice. Saying "no" can lead to lost wages, or even being fired, so Wiggle Room helps parents handle unexpected childcare needs by creating a network of trusted friends and family who are willing to lend a hand.
Wiggle Room leverages technology to:
Help parents proactively build a trusted network who can (and want to) help in a pinch
Invites the trusted network to opt-in and handles all aspects of scheduling
Prompts parents to grow their network over time
Wiggle Room currently can find childcare in under 10 minutes in 80% of cases
Working Partnerships USA (National)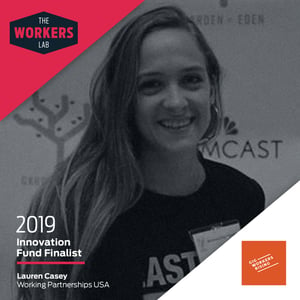 Companies such as Uber, Lyft, Handy and Postmates wield significant influence in the lives of workers and working-class communities. By hiring independent contractors instead of direct employees, their fractured workforce lacks even the most basic worker protections and often earn less than minimum wage.
Gig Workers Rising (a project of Working Partnerships USA) and The Worker Agency aims to change the conversation and build power for these workers by:
Shifting the public narrative by promoting worker stories
Pressuring policymakers and tech companies to provide a livable wage, job stability, and worker protections
Working Washington #PayUp (National)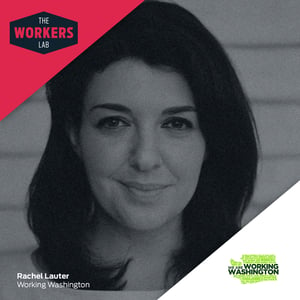 Led by Working Washington, #PayUp is improving pay and protections for gig workers - by fueling the organizing process. #PayUp is a community of app-based delivery workers (more than 10,000 and growing daily) who provide data to track shifting pay algorithms and lend their voices to collectively shape #PayUp's policy agenda.
Gig workers are calling for:
Pay equivalent to at least $15 an hour after expenses
Tips on top of base pay, and
A transparent breakdown of pay
Winners announced later this year...
Our 2019 Innovation Fund winners will be announced later this year. Subscribe to updates and be the first to know which projects were selected and when we begin accepting new applications. You'll also receive weekly news and inspiring stories from the worker power space.